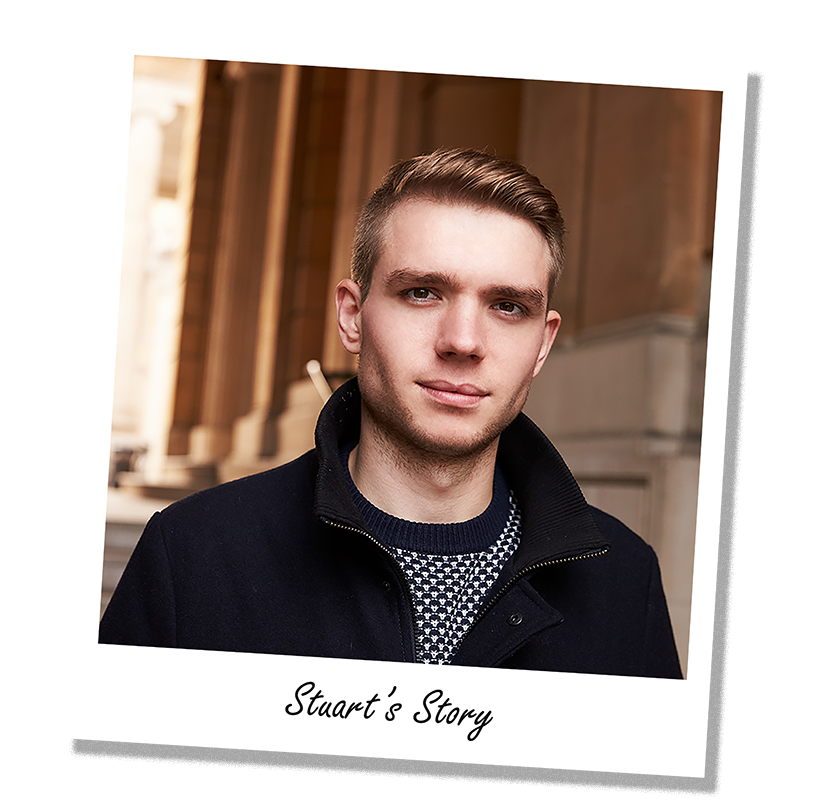 Stuart's story
"Home and Dry has massively helped one of our young men move out and become fully independent. We were struggling to know what to do and it is really disheartening when a young person is ready to take the next step to independence but is held back financially. Home and Dry is a great resource!" 
A member of Transitions South staff
Stuart was 19 years old when he came into supported accommodation, due to a family breakdown. He was the victim of domestic abuse during his childhood and early adolescence. Unsurprisingly, when he first came in to supported accommodation, he initially struggled to adapt to this environment.
Stuart reluctantly moved to a cluster property, where there were lots of negative issues outside of his control. He struggled to engage with support, didn't contribute towards rent, and dropped out of his College course.
He then moved to a cluster property in a new area, much better suited to his needs, due to the proximity to his social networks. He became much happier and his engagement with support significantly improved, as did his cleanliness and independent living skills.
Stuart had a great work ethic, always seeking out paid employment and regularly paying rent. Latterly he gained full-time employment as a Charity Fundraiser and was ultimately promoted to Team Leader.
However, despite earning enough to sustain a private, rented tenancy, he has struggled to save for a deposit. This was primarily due to the system surrounding living in supported accommodation. Stuart hoped that by accessing Home & Dry's Starter Grant, he could make the positive move he was ready for and progress into independent living, beyond Framework's service.
Home & Dry recognised Stuart's long and progressive journey to the positive place he is today and we were pleased to provide his new Landlord with the deposit, using a Home & Dry Starter Grant. So enabling Stuart to complete his deserved move into his own independent, rental property.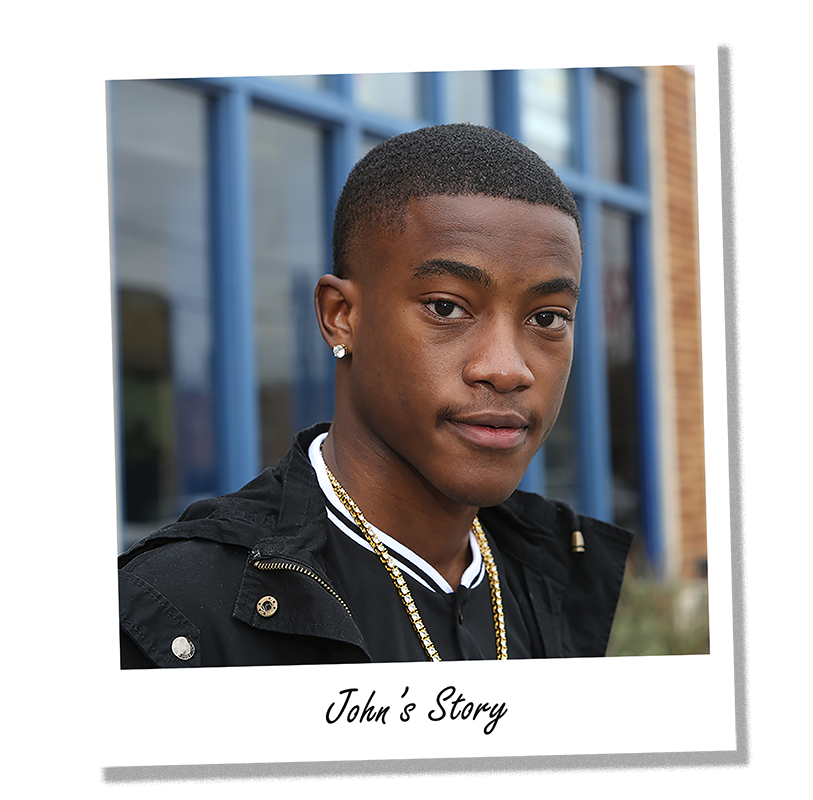 John's story
"Without Home and Dry young people who are ready to move on would be stuck in our service due to not being able to afford the rent deposit." 
A member of Transitions South staff
John has a slight learning disability and has always accessed support, albeit of a low level nature. He had to leave the family home because of overcrowding and went to live in a specialist residential home.
John's journey began with Framework when his residential home closed in 2015. They helped him make the transition from a residential environment, into a single occupancy flat within Framework cluster accommodation. Pro-active with volunteering work and looking for employment, John, by now in full time employment, maintained his Framework tenancy well. Good at budgeting on a limited income, John managed to be financially independent of Framework.
Fortunately, John's family were supportive of him and when it came to taking the next step to a place that he could call his own, John's father helped him identify a property within his means. The only stumbling block preventing John making the move, was finding the funds for the rental property deposit.
Framework had been with John every step of the way, since he left the residential home. They were extremely impressed with the way John had managed his progress, to the point where he was seeking his own rental accommodation. Aware of John's problems raising a deposit for the rental property, Framework asked Home & Dry if they could help.
Home & Dry were delighted to be able to repay Framework's faith in John and were happy to provide his new Landlord with the deposit, using a Home & Dry Starter Grant. John was finally able to move in. As John settled happily into his new home, Framework continued to provide him with 'Moving On' support.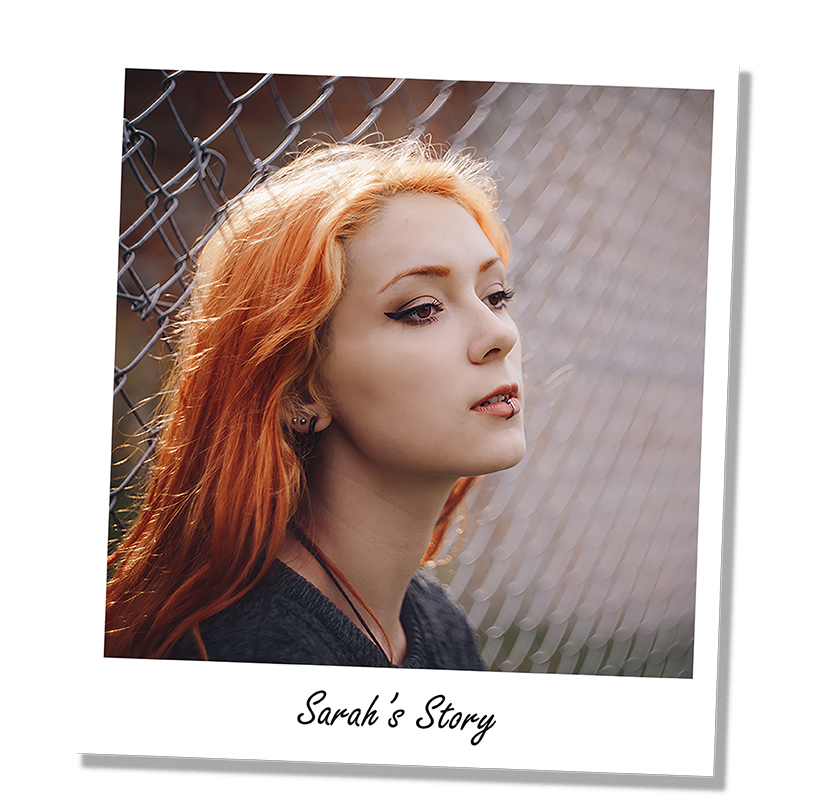 Sarah's story
'Without Home & Dry's financial support, Sarah wouldn't have been able to move into her property, ultimately lengthening her stay in supported housing. Thanks to your support, Sarah and her daughter are now thriving in their new home.' " 
A member of Framework staff
Sarah had no contact with her father since the age of 9. She ultimately left the family home with her older sister, after a number of interventions from family services. At the age of 16 she went to live in Framework's supported housing.
At the age of 18, Sarah gave birth to a daughter and after which, her mental health noticeably improved. 3 months later, she was offered her own property by a housing association, with the opportunity to move immediately. However, there was a stumbling block. She had to pay 2 weeks rent in advance.
At this point, Framework made contact with Home & Dry. Without Home & Dry's financial support, Sarah wouldn't have been able to move into her property and would have continued to stay in supported housing. Thanks to support from Framework and Home & Dry, Sarah and her daughter are now thriving in their new home.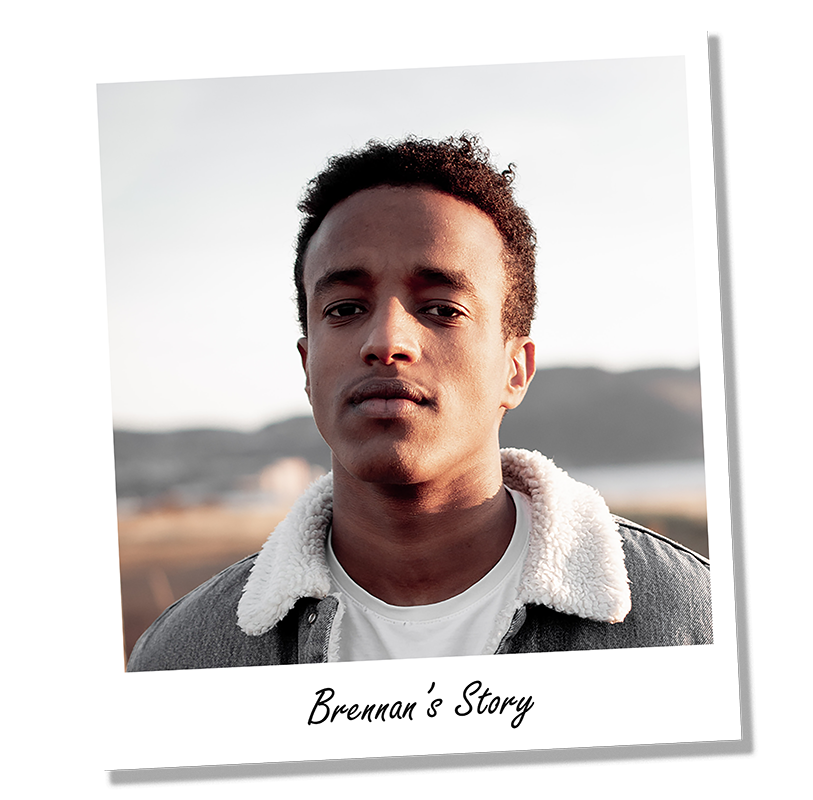 Brennan's story
"Brennan has grown into a mature and responsible young man. He is friendly and outgoing and I am confident that he can successfully maintain a house share with others. He's hard-working and ambitious for his and his son's future. With Home & Dry's assistance, he's been able to take the next step on his journey."
A member of Transitions South staff
Brennan's adoption broke down in his teenage years, mainly as a result of him pushing boundaries and staying out late. He was guilty of nothing more than that. As a result, he moved into supported accommodation with Framework's Transitions South team.
During his early time there, it's fair to say he found it a struggle coming to terms with everyday life skills. After a period of transition and support, not forgetting  Brennan's hard work, he consistently engaged well with the team, working towards agreed targets to prepare him for independent living.
Brennan made the big step of securing a bar job at a large pub chain and was encouraged by his line Manager to apply for an apprenticeship. Whilst being on a zero hours contract, Brennan, to his credit, worked full time hours until the COVID 19 virus stuck and he was furloughed. Undeterred, Brennan looked forward to returning to work as soon as his employer was allowed to resume trading.
A father to a very young son, Brennan dotes on him and sees him regularly. Despite not being in a relationship with the mother of his child, they remain on good terms and co-parent.
When Framework's Transition South team approached us with regard to helping Brennan secure his own place in a house share, we were very happy to help with a Home & Dry Starter Grant for his deposit.  Brennan's journey to becoming a responsible and mature young man,  is a story we're delighted to be part of. And it's reassuring to know he'll receive floating support from Framework during this process.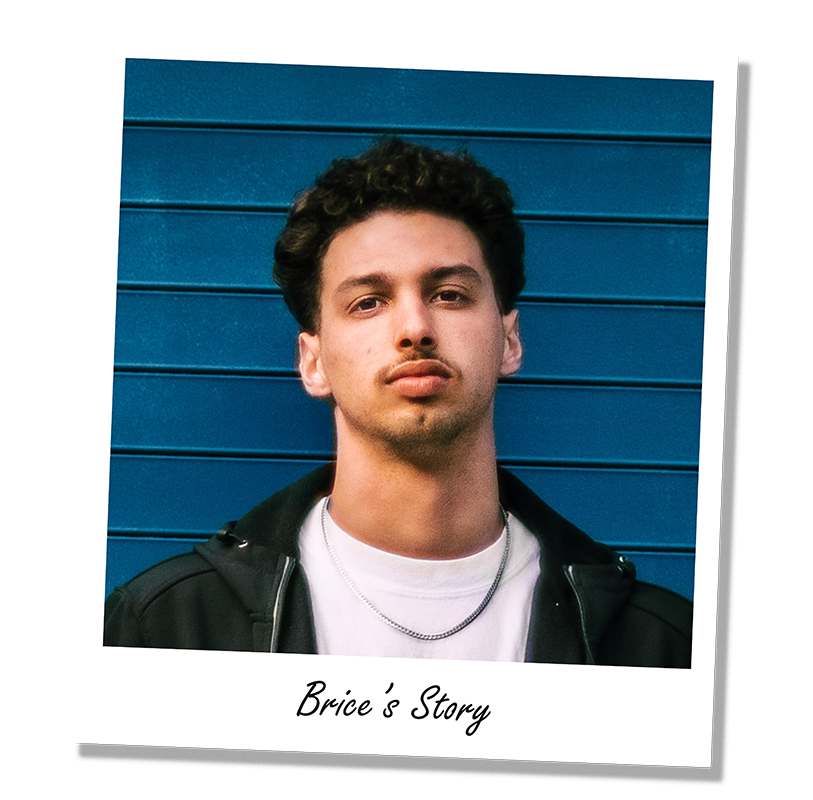 Brice's story
"Brice was in a flat facing eviction because he no longer met the criteria needed to live there. He had been working hard to find somewhere new to live and has now found his own place, with the help of a Home & Dry Starter Grant"
A member of Framework's Teenage Parents Service
8-year-old Brice came to the attention of Framework's Teenage Pregnancy Team during the Covid crisis, when he moved into one of their dispersed houses with his partner and their young baby.
Unfortunately, when the couple parted after 3 months, Brice no longer met the Landlord's criteria and faced eviction from the flat he was living in. During his time in the accommodation, Brice created a very positive impression with Framework and they affectionately refer to him as a 'lovely lad'.
After the break-up, Brice worked hard to get a place of his own, with Framework doing their utmost to support him during the process. Eventually, he found a place, but needed funds for a deposit. This was on top of needing to find money to buy furniture and other essential items.
Framework brought Brice's case to the attention of Home & Dry, asking if we could assist him with a Home & Dry Starter Grant for his rent deposit. With Framework's positive endorsement, we were only too pleased to help, enabling Brice to move into his new home and move forward with his life.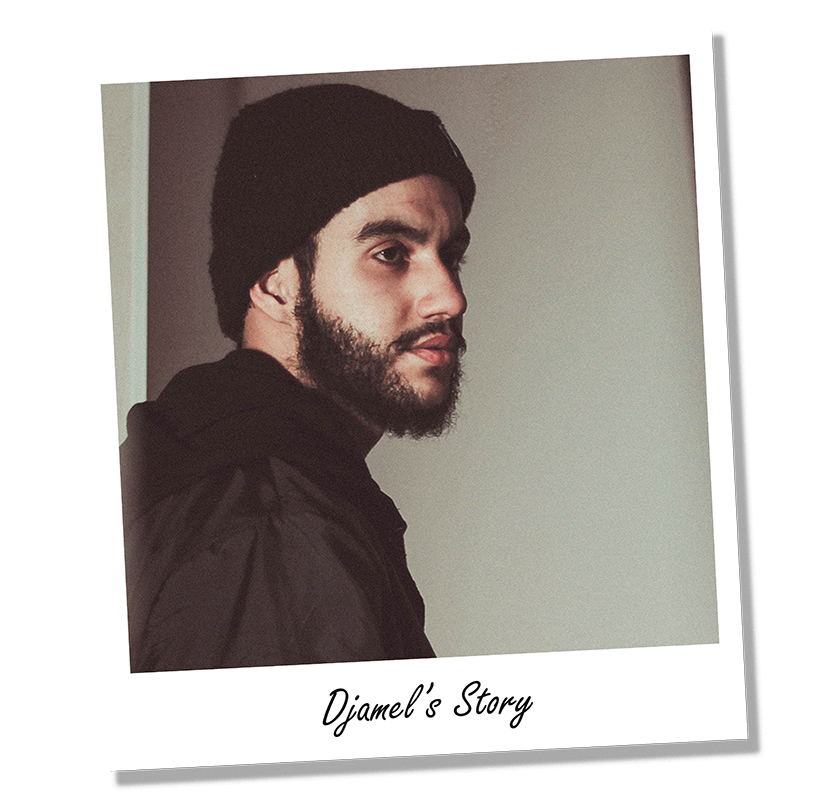 Djamel's story
"Two years after arriving as a refugee, Djamel was striving with issues outside of his control. They prevented him from searching for social housing and he was simultaneously confronted with unprecedented competition for jobs. Djamel maintained his positive attitude and secured a delivery job. With the help of a Home & Dry Starter Grant, he now has a place of his own."
A member of Framework's Staff
Arriving in the UK as a refugee from Afghanistan at the age of 18, Djamel lived in supported accommodation with Framework Housing Association. Once settled, he searched tirelessly for a job as a delivery driver. Undaunted by the extraordinary volume of applications each job received, Djamel doggedly continued pursuing potential opportunities.
During that time, the only income he received was Universal Credit, making it almost impossible for him to save the deposit required to secure a place of his own. Desperate for somewhere decent to live, he was also confronted with problems out of his control, which prevented him from searching for social housing for almost 6 months.
Undeterred, Djamel's efforts were finally rewarded when he secured a delivery job. Around the same time, he managed to find a place that he was very keen to call home. The only issue standing in his way was having sufficient money from his current level of income, to save for a deposit. Framework were very clear in the view that they would hate to see his unfortunate financial circumstances further prevent him from finally moving on. We were very happy to help this deserving young man with a Home & Dry Starter Grant, ensuring he could finally secure his home.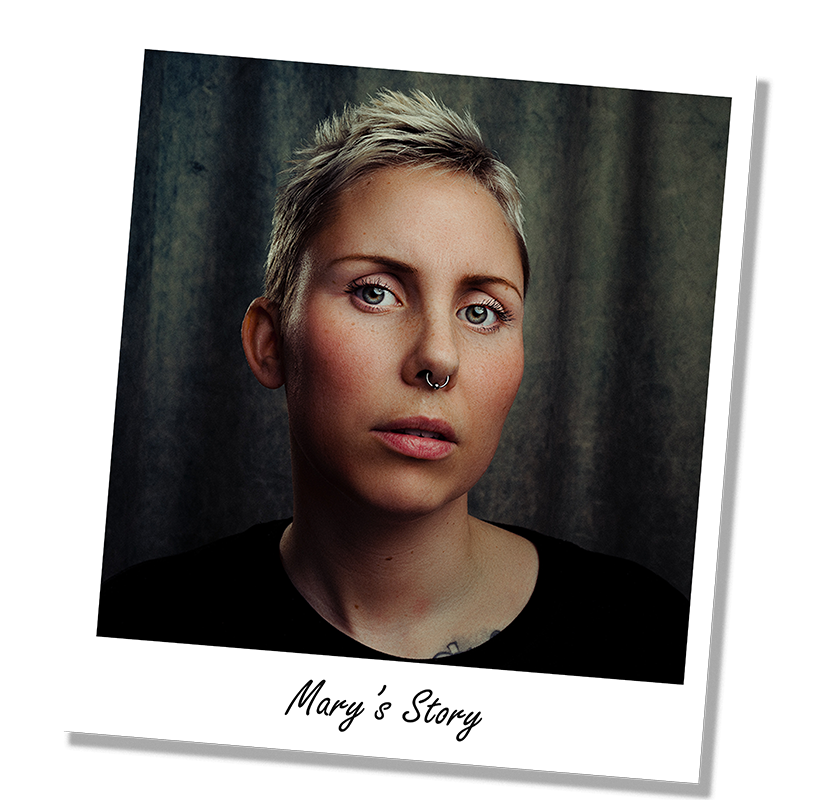 Mary's story
"Having lost her job and her home because of the pandemic, Mary found herself homeless and sofa-surfing."
A member of Framework's Staff
Tragically, by the time she was 18, Mary had lost both her parents and with no-one to guide her, she made a few life choices that had long-lasting effects. At just 22 she gave custody of her daughter to her partner, believing this to be the most stable option for their child. Sadly this meant she was not eligible for council housing and the security this would have offered.
When the Covid pandemic hit the hospitality industry, she lost her job as a chef and was unable to continue paying her rent. Not knowing her rights, she agreed to leave the property and was picked up by a street outreach team and placed in a night shelter. She found staying there too challenging, as other residents had drug and alcohol abuse issues, and so spent several weeks sofa surfing. This lack of a permanent address made it impossible for her to apply for jobs or access financial support.
Fortunately, she was referred to Framework, who approached Home and Dry for help, and we can happily report that Mary is now living in a shared house and can move forward with her life.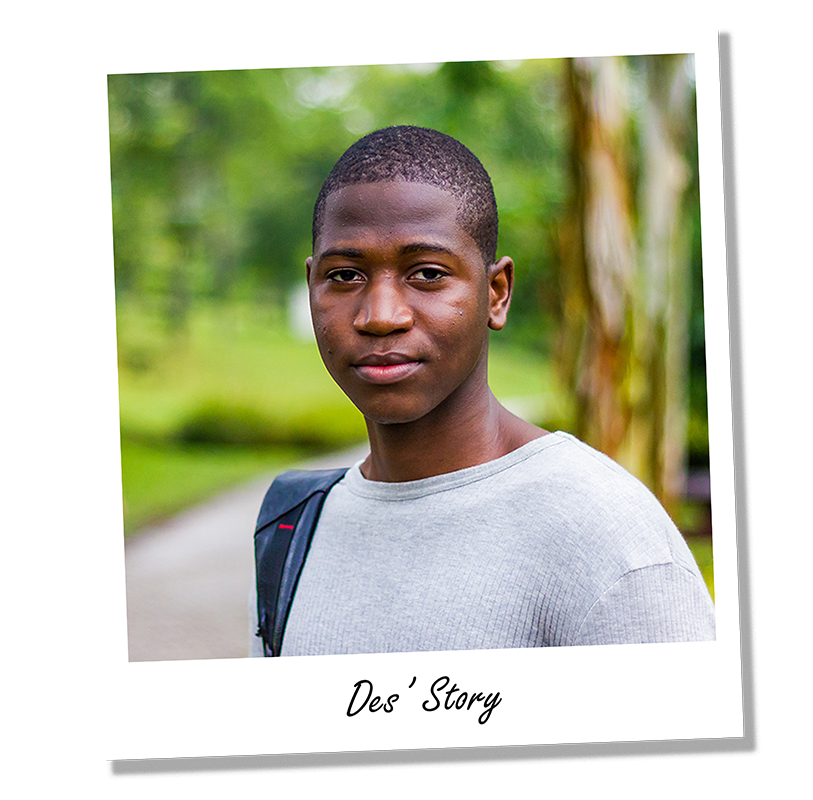 Des' story
"Des had unfortunately exhausted his options to fund a deposit. The clock was ticking and time was fast running out. If Home & Dry hadn't stepped in and provided Des with their Starter Grant, he would have been homeless by the end of the day"
A member of Framework's Staff
Des' story is a salutary reminder of how close young people, through no fault of their own, can come to finding themselves on the streets within a very short time frame. Within just a matter of months, Des' life was turned upside down and he found himself on the brink of homelessness.
Des was living with his mother. They both suffered from mental health issues and their home environment grew quite toxic. The situation ultimately became untenable for Des and he managed to secure temporary accommodation, via a Council supported young person's scheme. Unfortunately, this quite literally became an 'out of the frying pan, into the fire' experience for him. Within days, his housemate had attempted to start a fire in the living room. Unsurprisingly Des felt very unsafe and was reluctant to return.
Fast running out of options, Des was referred to Framework, who came up trumps, helping him source accommodation. The only snagging point was the funds for a deposit; without which Des would have been homeless by the end of the day. We were only too happy to step in and provide Des with the funds for his deposit, via a Home & Dry Starter Grant, to secure a roof over his head.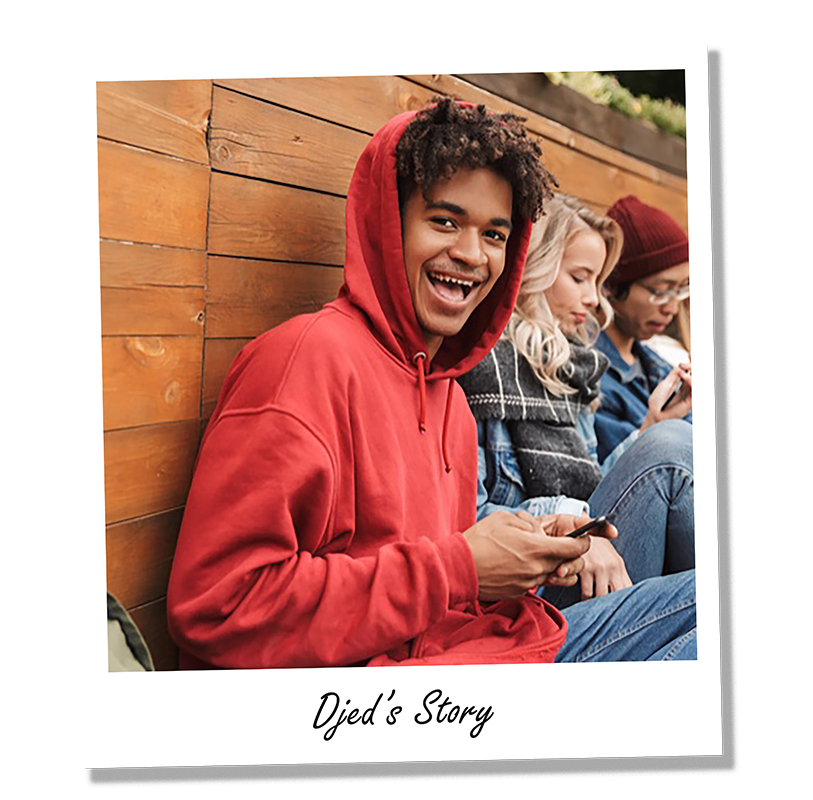 Djed's story
"It's fair to say that Home & Dry went above and beyond, to ensure Djed secured his accommodation; even making a payment over the weekend. Without this he would almost certainly have lost the accommodation"
A member of Framework's Transitions South Team
Djed came to the attention of Framework, due to a breakdown in his family circumstances. At the time, he was frequently going missing and there were concerns around associations with county lines. He'd also struggled with his mental health, being previously referred to CAMHS
After a number of placements, the most recent was in his own supported accommodation, where he was able to benefit from regular support sessions.
During his time with Framework, he was able to develop his independent living skills. After initially struggling to budget and maintain a household, with the right support, Djed turned the corner. He now successfully manages his finances, diet and self-care. And does a mean bit of cleaning.
During his journey, Djed worked with a psychiatrist to support his mental health, enabling him to recognise triggers that cause his low mood and to actively ask for help, as and when required.
Ultimately, he's now built positive, supportive relationships with his family and friends. And thanks to Home & Dry's Starter Grant, Djed's impressive journey to independence continues with him securing a property he can call his own.